I was very happy with the service we had, the service team were very knowledgeable and got us out of a situation where we were tied to one contractor who was charging a significant premium because of this.
The overall experience has been good, friendly and professional. That's all we ask for from a company.
I have enjoyed my experiences with Frontline Safety and find the company very efficient. The service team have been fantastic.
Very good service, quick responses to enquiries and competitive pricing.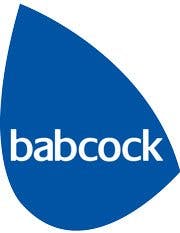 Very knowledgeable company who respond to a client's needs and help solve on site problems and issues. Also receptive to delivering needed spares when lead time was an issue. Replacement for new units supplied when faults occurred was exceptional. A particular highlight of dealing with Frontline Safety was the receptiveness to extra training needs, and provision of a Service Engineer.
Overall extremely happy with the aftersales services and back up supplied by Frontline Safety UK Ltd, always available when required.
I find Frontline Safety to be nothing other than a very professional organisation and an absolute pleasure deal with. Meeting both the sale and service team was a big plus for me. If you continue to do things in the same vain your company will go from strength to strength.
We believe we are in a better place with Frontline Safety looking after our gas detection equipment. Previous suppliers we have tried have not delivered or have poorer quality instruments, whereas Frontline provide quality instruments and back up service to match. They also provide hands on service for any queries we may come across, also deliver on time and if for whatever reason they cannot they will contact us to explain reason and keep us updated.
This is extremely important to us as we continually get audited as we (BAE Govan) are seen as using best practise for working /monitoring confined spaces throughout BAE Systems UK and working in partnership with Frontline Safety has helped us achieve this status. My team are performing more efficiently working with the support of Frontline Safety.
A highlight for me has been the quality of service & information we receive. Your Field Technicians are extremely knowledgeable and happy to discuss any issues or requirements we may have. They have come in to the yard sat with my team and discussed repairs, technical issues and provided information on any new instrumentation that may suit our needs.
First class service and excellent customer relations.